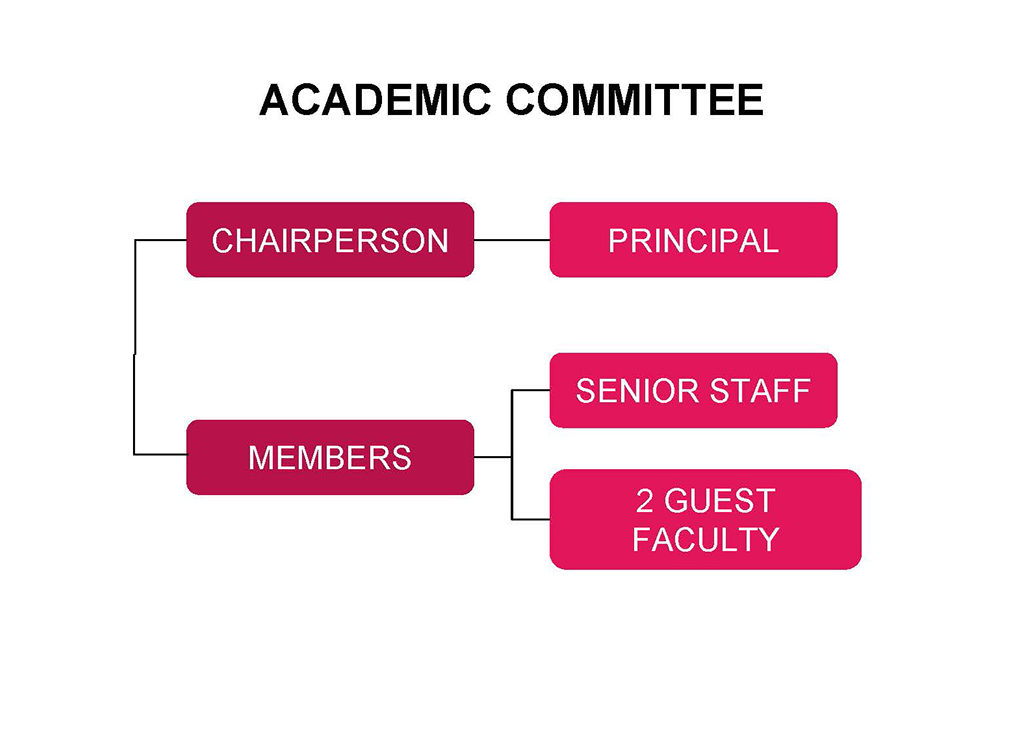 This committee serves as a conduit for communication between students and faculty members. This committee's goal is to keep students informed about their academic standing while also avoiding blind spots. It embraces the duty of instilling best practises so that future student communities can benefit from a better system. It also provides opportunities for instructors and students to interact on a daily basis.
FUNCTIONS
Organizing instructional prerequisites for successful completion of academic programmes and monitoring them on a regular basis
Facilitating Controller of Examinations for establishing examination arrangements in accordance with ECIPH standards.
Recommending to the Governing Body that the required infrastructure, human resources, and other prerequisites be provided in order to proceed towards achieving the goals.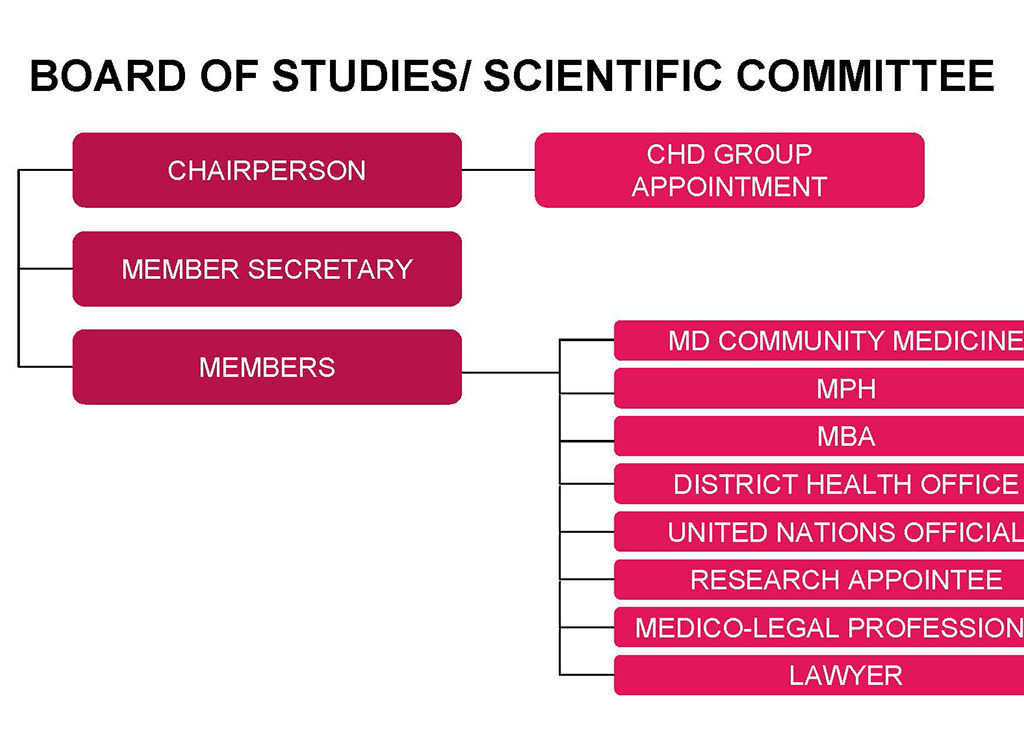 The purpose of this committee is to encourage global studies under ECIPH's aegis.
FUNCTIONS:
The Board of Studies will produce detailed syllabi for various courses in each department and submit them to the Academic Council for approval and dissemination.
The Board of Studies is responsible for revising and updating the syllabi from time to time and submitting them to the Academic Council for approval.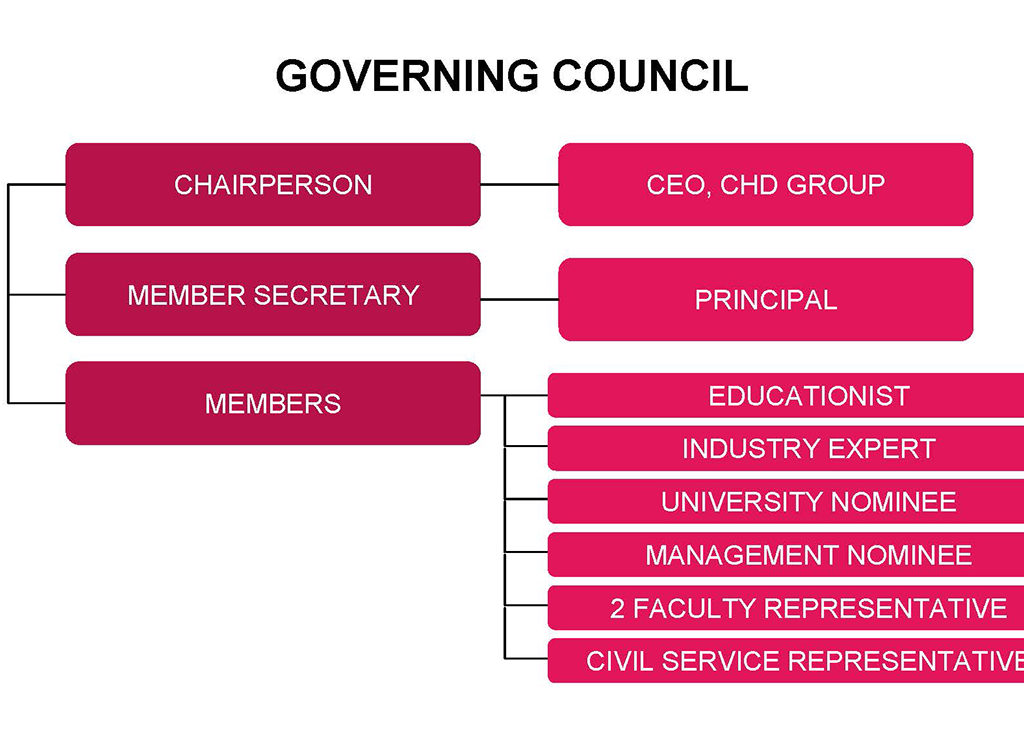 MEETING FREQUENCY
Once a year and as required
FUNCTIONS & RESPONSIBILITIES
Approval of annual budget, expenditure and financials
Lead, delegate and manage MoUs and global collaboration
Ideate, evaluate and plan for expansion
Monitor admissions, recruitments, examinations and placements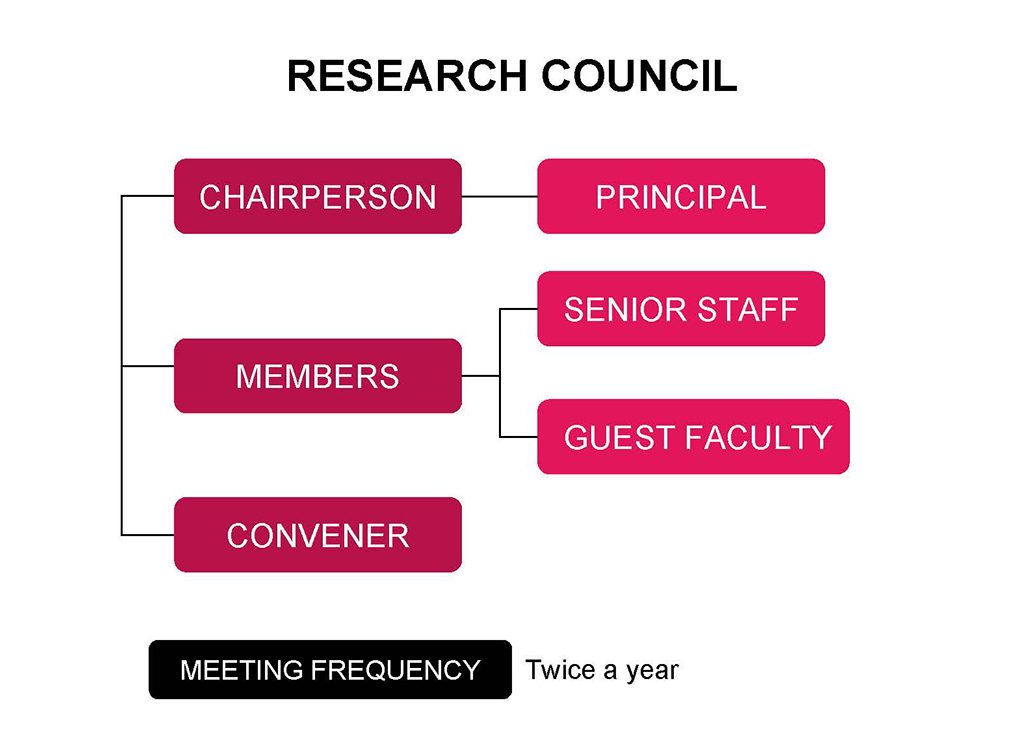 FUNCTION
To develop policy on all research-related matters that have an impact on the College's strategic goals.
To review and make recommendations on research policy issues, including those brought before it by Council and other College committees.
Review and supervise the execution of the College's research ethics policy.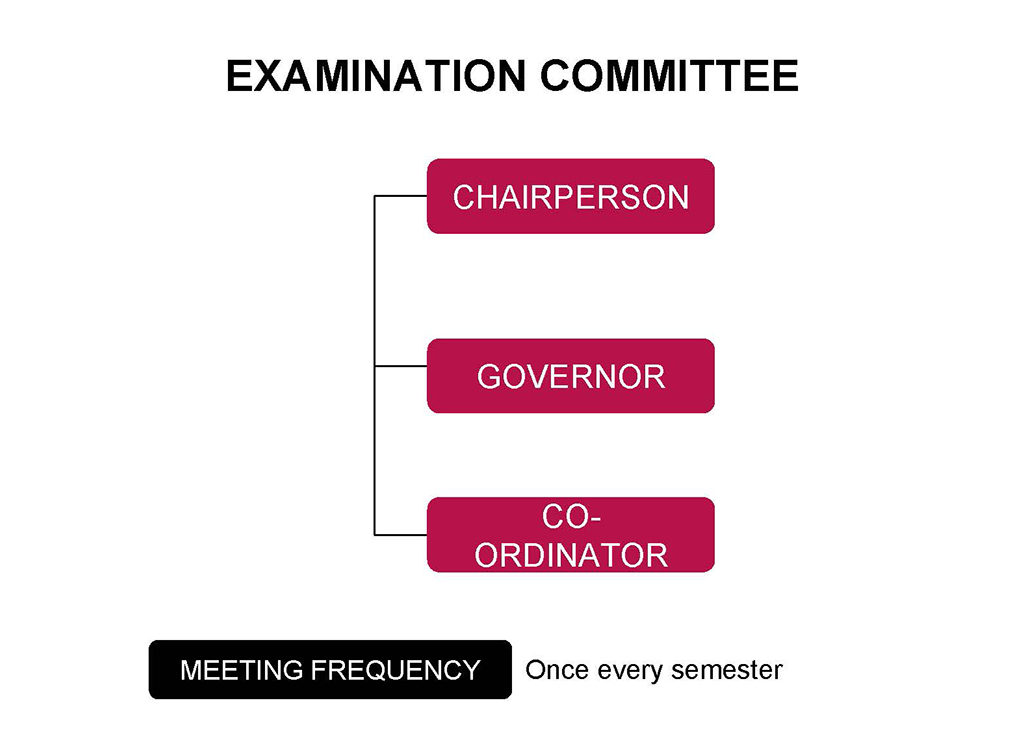 Conduct all tasks connected to Internal Assessment and External Assessment Examinations in accordance with University regulations and ordinances.
FUNCTION
The Exam Cell will deliver University Exam Forms to regular students and collect them once they have been correctly filled out.
The Exam Cell will post a message encouraging students to collect and return their exam forms on time.
Based on the Examination Time Table, the Examination Committee will develop suitable time tables for our College.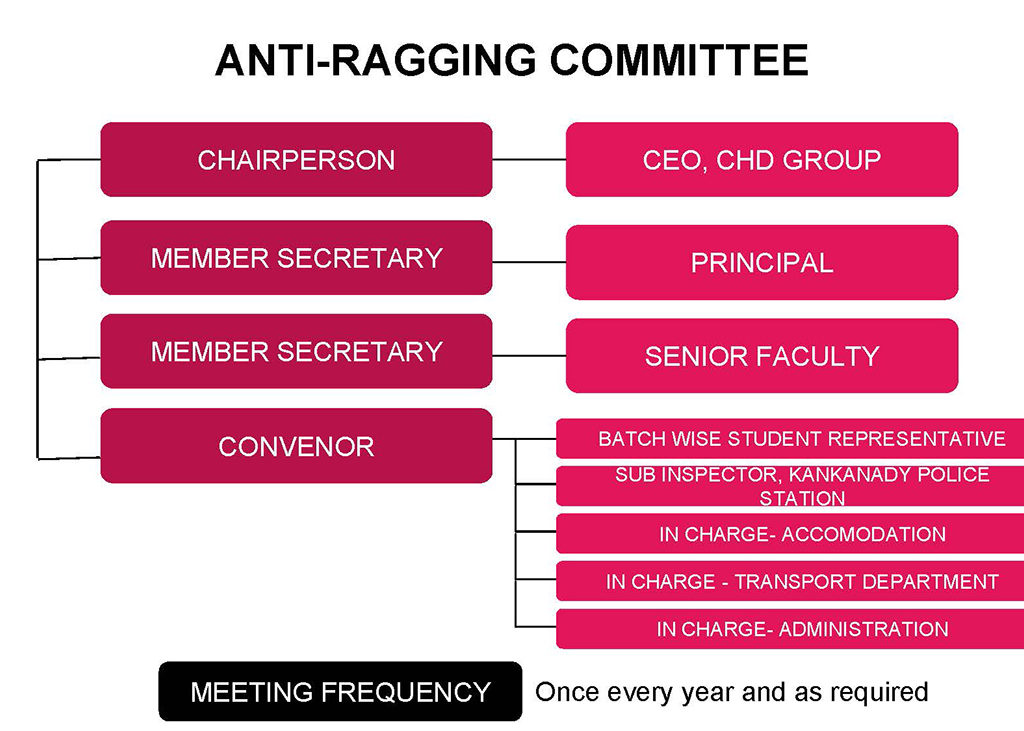 Objective: To ensure honesty and fairness during examinations, to assist the college authorities in promoting and maintaining discipline in the institute and prevent anti ragging, in any form.
FUNCTION
To promote and maintain discipline in the institute by pro-actively assisting the college authorities, HODs, Principal and Director by involvement and giving suggestions
To prevent anti-ragging by students in the institute by pro-actively involving, giving wide publicity to prevent ragging, taking rounds and such taking preventive measures.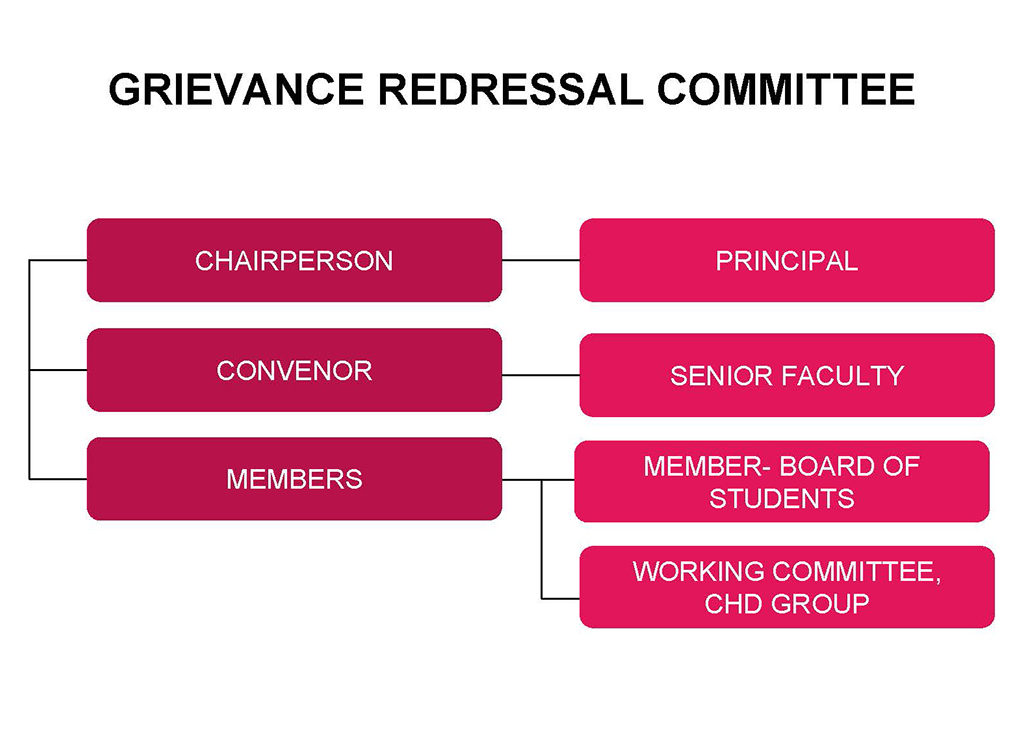 To provide an avenue for the aggrieved students to redress their individual grievances in order to have a healthy atmosphere among students, staff and management in the Institute.
FUNCTION
Committee members meet once a month to discuss and resolve the grievances, if any received in writing from the concerned students.
To maintain the minutes of the meetings and submit the copy of the same to the Director and Principal.
To convey the decision of the committee to the aggrieved students in writing by the Chairman of the Committee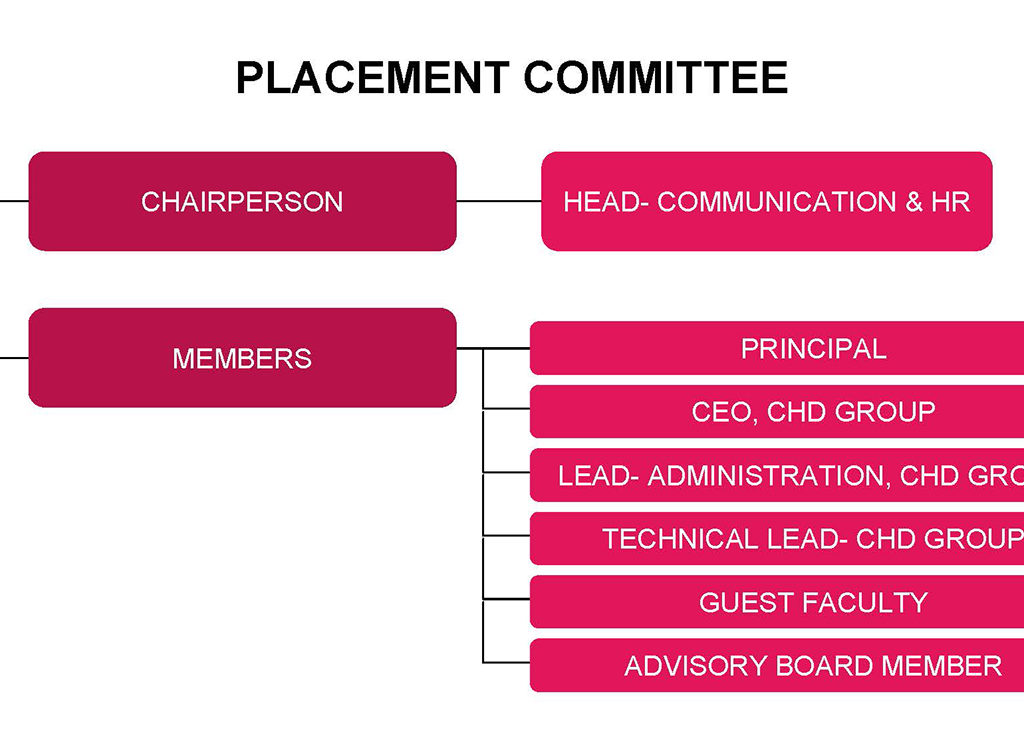 To help the Training and Placement Office in conducting and coordinating campus placement process as well as training programs in the college.
FUNCTION
Supervision during the aptitude conducted by the recruiting companies.
Training the students for placements
Coordinate for quizzes and competitions organized by different companies.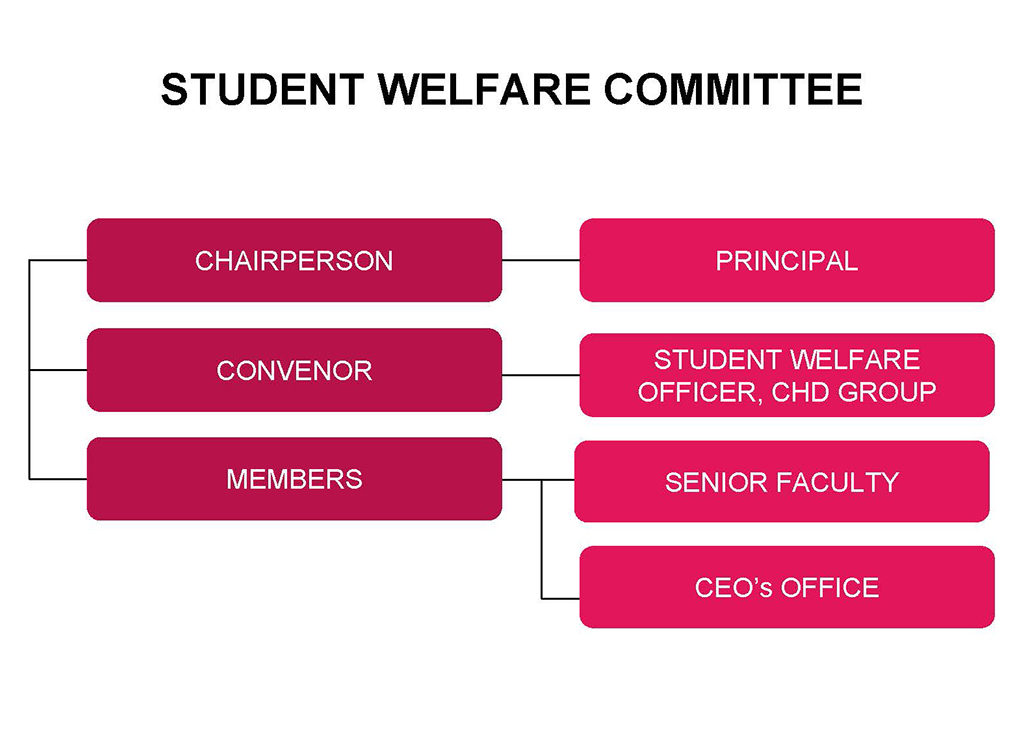 The Student Welfare Committee envisions a teaching and learning environment that is focused on students, as well as a sympathetic interpersonal relationship between professors and students. The Committee focuses on the students' overall development by addressing their needs, counselling slow learners, and encouraging good psycho-personal motivation and guidance.
FUNCTION
Act as a liaison between students and administration, collecting student suggestions via a drop box in the college and on the college website (concerning student welfare).
Develop strong student-teacher relationships through the introduction of a mentor-mentee programme, and assist kids with psychological challenges in achieving self- and other-reconciliation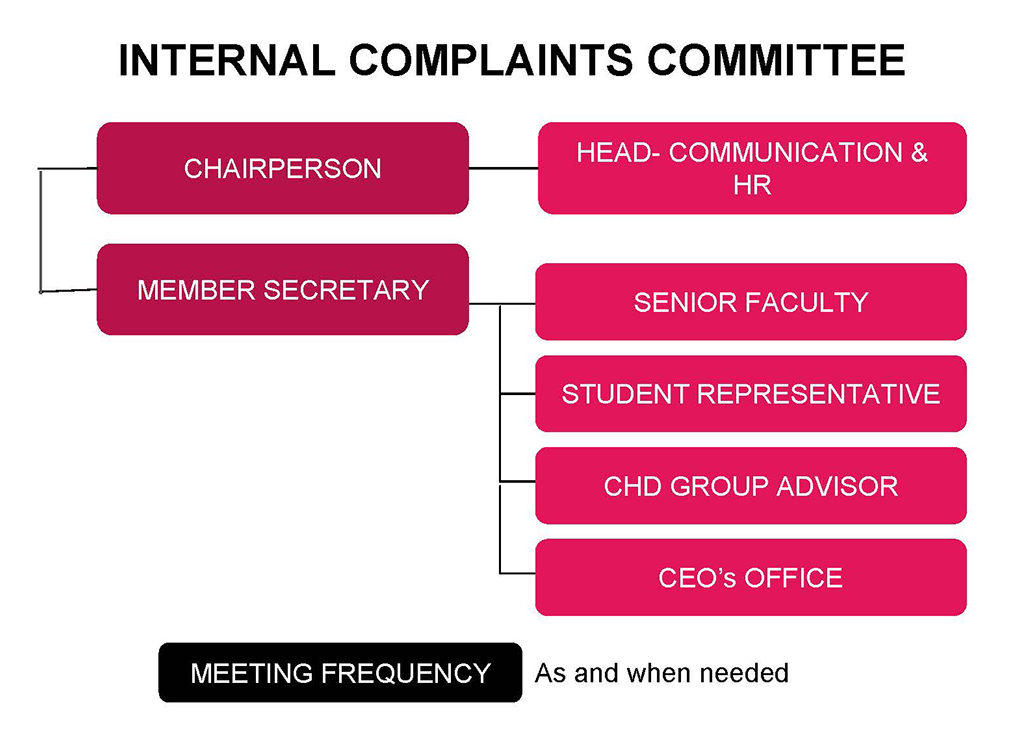 To provide a secure, healthy, and inclusive environment for all students on campus.
FUNCTION
Gender equality and sensitization on college campuses
Women's issues as a result of societal concerns
Any such activities and events with a theme that deal with important concerns that minority groups face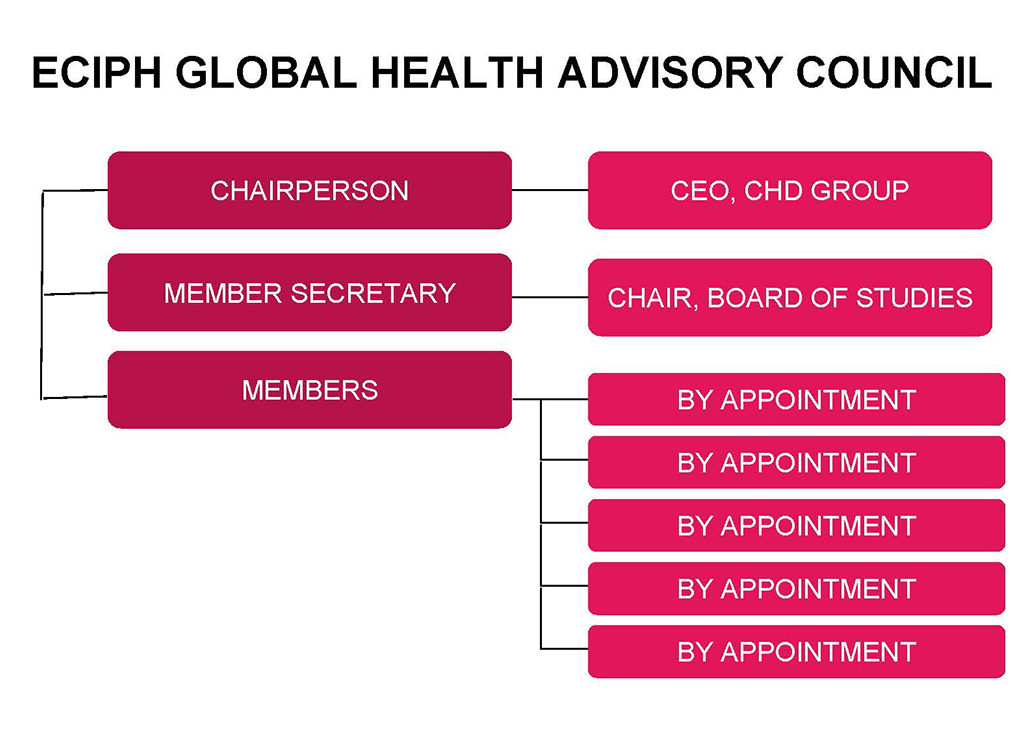 This consortium will serve as the umbrella advisory group for global health research and policy advocacy, giving strategic guidance and input into new initiative development.